Alfresco Bar :: Price List Design
graphic design :: price list design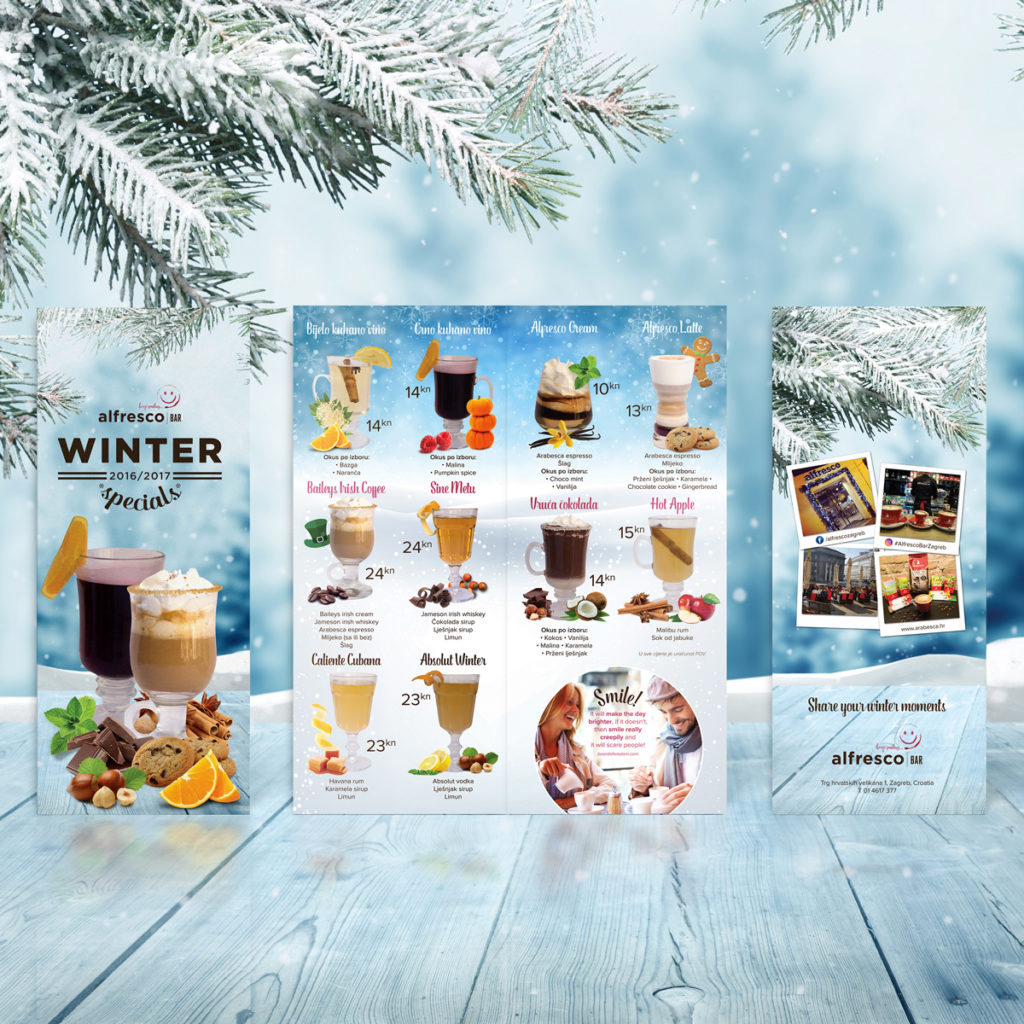 How did we create the price list?
We designed these winter price lists for the popular Alfresco Bar in Zagreb. Since it was a winter offer of various drinks, the Alfresco bar needed special price lists to present its new offer. I think we managed to bring a touch of real winter into this cheerful and relaxed design.
Price list design
In this case, it was important that the product be in the foreground, which we did. Visitors to restaurants and cafes want to know exactly what's on offer, and photos can help with that, just like in this case. Also, when designing a price list for special occasions, it's good to keep in mind that we want to convey the atmosphere, not just brief information. That's why we chose a real winter idyll for this bar, where you really want to reach for a drink to warm you up.
See our other works from the Print category.
If you need a magazine design, contact us via the form or send us an email.
See our works from other categories in our portfolio.
If you want to know more about design, visit our blog, where articles on various design topics await you.
Zale Design Studio