Victa food :: Packaging Design
graphic design :: branding :: packaging design :: packaging design
We designed the packaging for Victa Food from Karlovac, Croatia for their products. Victa Food is engaged in the production of meat and meat products, and they developed new semi-finished meat products for which they needed a design. We created packaging for 4 products that were connected by the same base design, but the packaging differed in color, text and photography.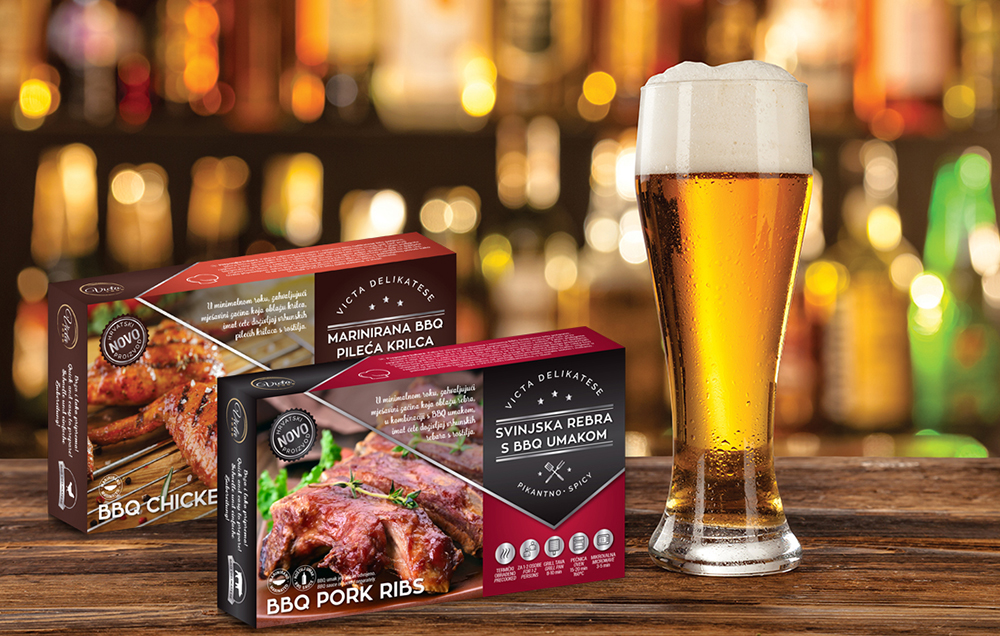 What is important in packaging and label design?
Your product will sit on the shelves directly next to its competition, so design is what will help the product stand out from the crowd. We all had that situation where someone told us how they bought a product from the store be go to frequently. Then we get shocked that we never even noticed it. We only find it when we actively start looking for it and when a friend tells us exactly where the product is. Unfortunately, many quality products are missed by customers for the very reason that they are not even noticed. This does not mean that the design always has to be in bright colors or that the packaging has to have unusual shapes. Sometimes the use of strong colors is desirable, but not for all products. What is important is that the designer creates a design according to the needs of the product, industry and the customers you want to attract.
Stick to the basic design rules. Don't clutter the design with too many illustrations, photos and design elements. The space for design on the packaging is limited. In addition, each product must contain texts that are prescribed by law, such as content, production date, etc.. Also, do not be afraid to be creative with products that allow this, and with those that require a more professional design. Remember that professional does not have to mean boring. With an interesting choice of color palette, fonts, photos or patterns, any design can be noticed and accepted by the customer.
See our other works from the Packaging site.
For the design of your packaging or label, contact us via the contact form or send us an email.
If you want to know more about graphic design, feel free to take a look at our blog, where you will find many interesting articles.
Zale Design Studio