Web Development for Top Sport
graphic design :: website development :: web design :: UI design :: UX design
Top Sport – Web development for the online sale of sports equipment
Top Sport is a company operating in Croatia with a long tradition. Creating their website was an extremely interesting project because it was necessary to transfer their passion for sports and a large offer of sports equipment and shoes to an online platform.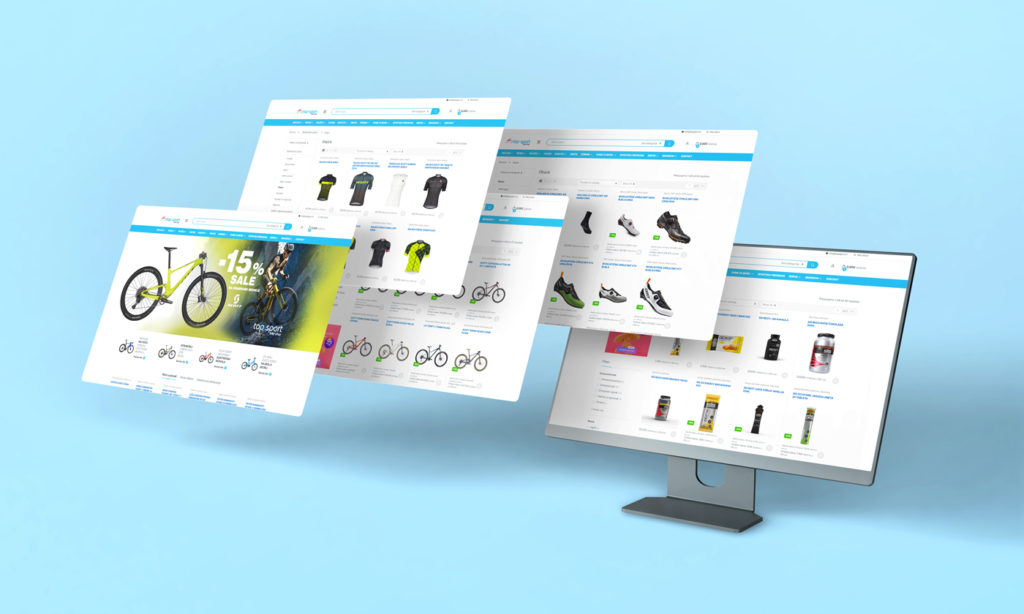 User experience as a priority
When creating the website, the focus was on the user experience, i.e. on ensuring that website visitors can easily find the products they are looking for and that the purchasing process itself is simple and intuitive. In order to achieve this, we used modern design, clear navigation and quick product search. Customers can filter products by size, color, brand and other criteria and in that way quickly find what they are looking for.
Responsive design for mobile devices
Considering that more and more people buy via mobile devices, it was important for the website to be responsive, i.e. adapted to all devices. In that way, users can just as easily shop via mobile phones, tablets, and desktop computers.
SEO optimization for better visibility
Since Top Sport is in a competitive market, it was important to ensure better visibility of the website in search engines. Therefore, when creating the website, we paid special attention to SEO optimization, i.e. optimizing the content and technical details of the website in order to better position it on search engines.
Creating a website according to the client's needs
Each website development project is different and adapted to the client's needs. In the case of Top Sport, the goal was to create a website that would faithfully transfer the brand and the offer to the online platform and enable a simple and intuitive purchase for users.
If you need a web development and design or some other graphic design service, feel free to contact us via the contact form or e-mail.
If you like to read about design, visit our blog where you can also read more about websites.
For more of our work, visit our portfolio.