Izrada web stranice za Top Sport
grafički dizajn :: izrada web stranice :: web dizajn :: UI dizajn :: UX dizajn
Top Sport – Izrada web stranice za online prodaju sportske opreme
Top Sport je tvrtka koja posluje u Hrvatskoj s dugogodišnjom tradicijom. Izrada njihove web stranice je bila iznimno zanimljiv projekt jer je trebalo prenijeti njihovu strast prema sportu i veliku ponudu sportske opreme i obuće na online platformu.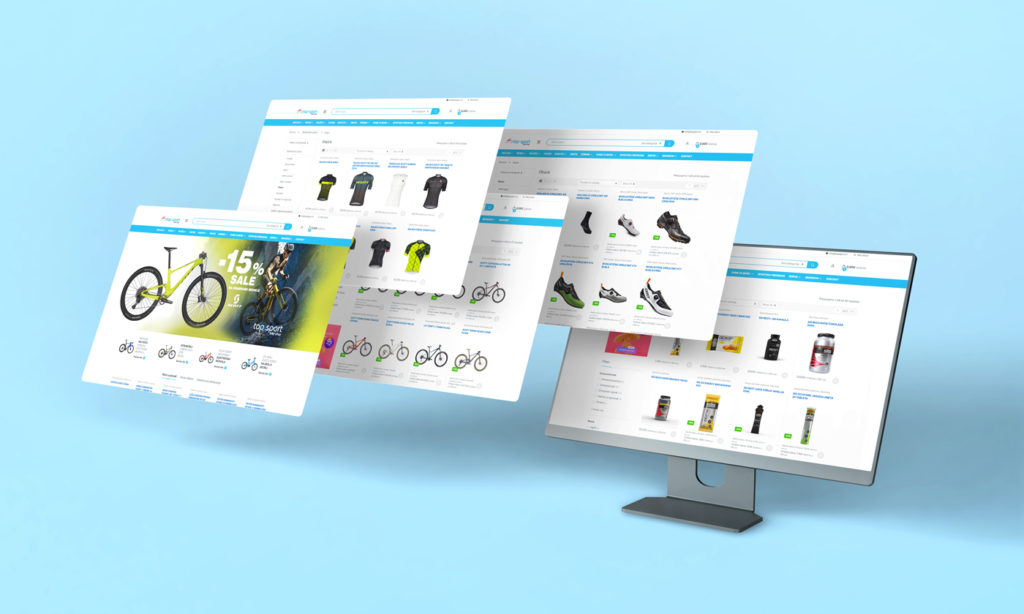 Korisničko iskustvo kao prioritet
Pri izradi web stranice, fokus je bio na korisničkom iskustvu, odnosno na tome da posjetitelji web stranice lako pronađu proizvode koje traže te da je sam proces kupovine jednostavan i intuitivan. Kako bi se to postiglo, koristili smo moderni dizajn, jasnu navigaciju i brzu pretragu proizvoda. Kupci mogu filtrirati proizvode prema veličini, boji, brendu i drugim kriterijima te tako brzo pronaći ono što traže.
Responsive dizajn za mobilne uređaje
S obzirom na to da sve više ljudi kupuje putem mobilnih uređaja, bilo je važno da web stranica bude responsivna, odnosno prilagođena svim uređajima. Tako korisnici mogu jednako lako kupovati i putem mobitela, i tableta, kao i putem desktop računala.
SEO optimizacija za bolju vidljivost
Budući da je Top Sport u konkurentnom tržištu, bilo je važno osigurati bolju vidljivost web stranice u pretraživačima. Stoga smo prilikom izrade web stranice posebnu pažnju posvetili SEO optimizaciji, odnosno optimizaciji sadržaja i tehničkih detalja web stranice kako bi se ona bolje pozicionirala na tražilicama.
Izrada web stranice prema potrebama klijenta
Svaki projekt izrade web stranice je drugačiji i prilagođen potrebama klijenta. U slučaju Top Sporta, cilj je bio stvoriti web stranicu koja će vjerno prenijeti brend i ponudu na online platformu te omogućiti jednostavnu i intuitivnu kupnju korisnicima.
Ukoliko trebate uslugu izrade i dizajna web stranice ili neku drugu uslugu grafičkog dizajna, slobodno nas kontaktirajte putem kontakt obrasca ili e-maila.
Ako volite čitati o dizajnu, posjetite naš blog gdje možete pročitati više i o web stranicama.
Za više naših radova, posjetite naš portfolio.