Avyonx :: Visual identity with a book of standards
graphic design :: visual identity :: branding :: logo design :: book of standards
Creating a visual identity for Avyonx
Introducing the visual identity we designed for Avyonx, a drone company specializing in autonomous wind farm inspection projects. In this post, we present the symbolism, innovation and influence behind Avyonx's new logo, as well as the role of their newly created standards book in maintaining a cohesive visual identity.
Strengthening visual identity:
Avyonx's logo plays a central role in strengthening their distinctive visual identity. It is a symbol of their commitment to excellence and innovation in the field of autonomous UAV projects. With expert logo design, we tried to capture the core values of Avyonx and visually convey their strong brand presence.
Symbolism in design:
In the center of the Avyonx logo is a symbol — a rhombus with four lines on each side, which resembles a drone. This symbolic representation summarizes Avyonx's activity. The rhombus signifies stability, precision and symmetry.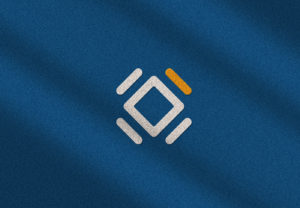 Strategic color palette:
Avyonx's logo represents a color palette strategically chosen to convey their visual identity. The dominant deep blue hue represents trust, intelligence and stability – traits that align with Avyonx's commitment to reliable and high-quality autonomous vision. Complementing the deep blue, a bright orange line accentuates the logo, injecting vibrancy and energy, symbolizing Avyonx's focus on innovation and cutting-edge technology.
Importance of the book of standards:
In projects such as Avyonx's autonomous wind farm inspection project, a comprehensive book of standards plays a key role in maintaining a cohesive visual identity. This essential resource outlines best practices, protocols, and specifications for every aspect of a project, ensuring consistent branding, adherence to design guidelines, and regulatory compliance. By detailing this book of standards, we have provided Avyonx with a robust framework that guarantees the integrity of their visual identity across all touchpoints.
Consistency and recognition:
Avyonx's logo and accompanying book of standards work in tandem to establish a cohesive visual identity that resonates with their target audience. Consistency in branding and design elements across various channels, from their website to social media profiles and marketing collateral, ensures instant recognition and increases brand recall. By aligning the logo with the guidelines set out in the book of standards, Avyonx demonstrates professionalism, reliability and commitment to providing innovative solutions, further strengthening its position as a trusted leader in autonomous inspections within the wind energy sector.
Conclusion:
A meticulously designed logo and comprehensive book of standards embody Avyonx's commitment to excellence, innovation and maintaining a consistent visual identity. As a marketing agency, we are proud to partner with Avyonx to bring their vision to life. We are confident that their new visual identity, with its logo and well-defined standards, will propel Avyonx to even greater heights of success in the autonomous inspection space.
Do you want to make a logo with us? Contact us at via email or by contact form. You can view our works in portfolio.
If you want to know more about graphic design, feel free to take a look at our blog where you will find many interesting articles, many of which are on the topic loga.
Zale Design Studio