Gnothe :: Design of the Book and an iPhone Game
graphic design :: book design :: game design :: UI design :: UX design :: mobile app development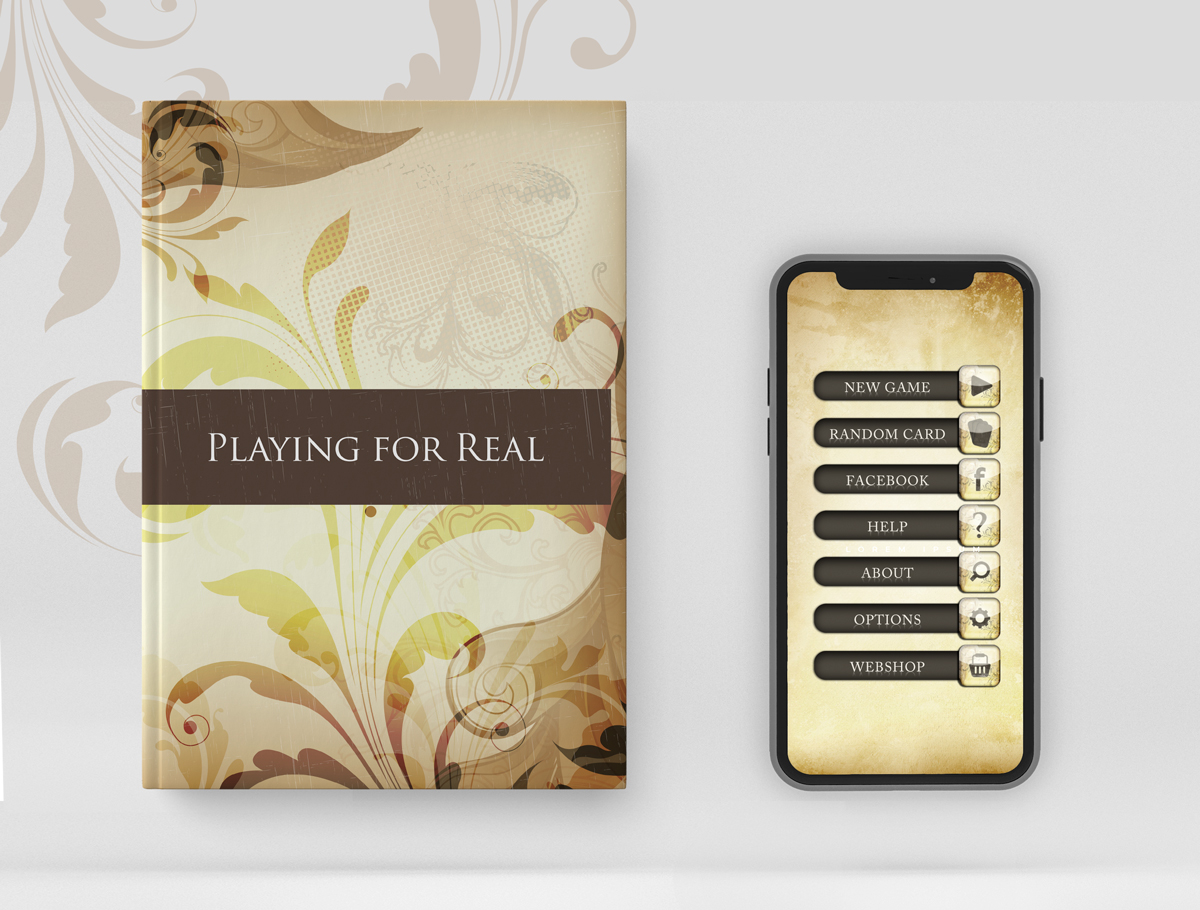 About the project
We designed a book and game for iPhone with accompanying playing cards for our UK clients. This fun book and game are similar to very famous tarot cards. The book explains the entire game, presents all the cards and tells a story about each one. With the help of the app or printed cards you can transfer all that knowledge into a fun distraction.
We tried to make the design follow the images that adorn the cards, their mystical feeling and earthy colors. Therefore, we also wanted the main design to look warm, mystical (which we achieved with the minimalism of the front page, which is decorated only with the title), but also a bit playful (flowers are a symbol of this).
Book Design
As in the example of Gnothe's book, you should already know what genre it is from the cover of the book. You must have seen the cover of a book many times and immediately knew that it was a romance novel or a thriller. This is done on purpose so that you are immediately drawn to the type of book you like. In a sea of books, it is important that the client immediately knows that your book is exactly to his taste and that he wants to know more.
This is where we come to the cover of the book, which should tell the reader what awaits him, as a small hint of the contents inside the cover. This can be achieved through illustration, photography, text and color selection or a combination of some of these elements. You want to arouse a sense of curiosity in the customer.
UX design
When it comes to UX design (user experience), it is important to keep in mind that the goal is to attract and keep the user in the application as long as possible. A simple and practical design is the best choice. With a choice of colors and certain design elements, the application is adapted to the client's needs.
Nowadays, when the design of applications is more in demand, and thereis a growing number of them day by day, you do not want the experience of using applications to be complex and tire the user. The rules of functionality should be adhered to above all.
If you need the design of a book or mobile application, feel free to contact us by email or via the contact form.
You can see more of our works in the portfolio, and if you want to know more about graphic design, you can find many articles on that topic in our blog.
Zale Design Studio