CROMA :: Visuals for the Awards for Manager and Entrepreneur of the Year
graphic design :: visual design :: magazine design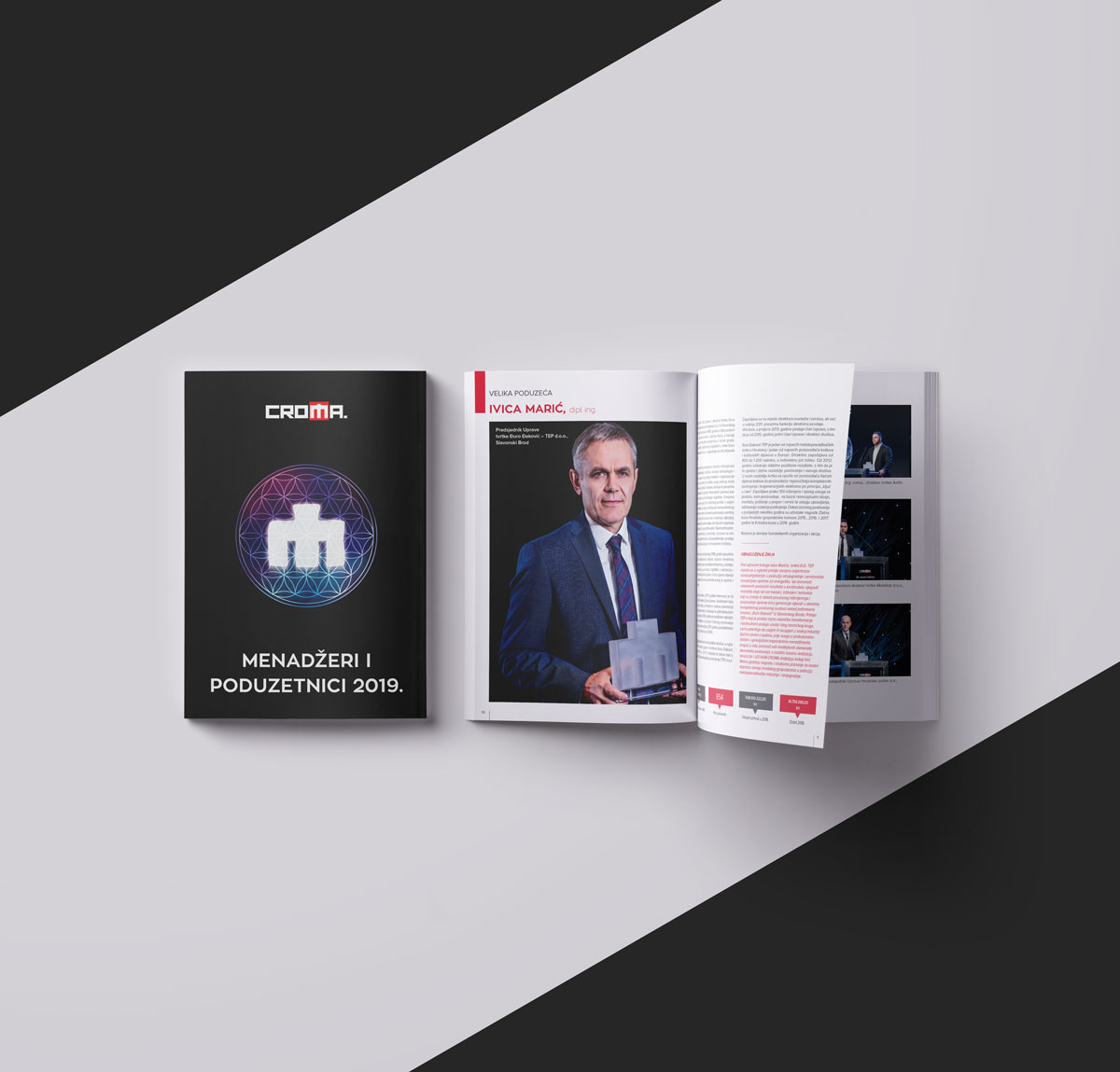 ABOUT Croma
Croma is the Croatian association of managers and entrepreneurs that has existed for long 30 years. As you can read on their site: "Since 1992, the Croatian Association of Managers and Entrepreneurs CROMA has been awarding equal awards to the most successful managers and entrepreneurs in the categories of large, medium, small, public and foreign companies at the end of each business year, as well as an award for the most successful project manager, young manager and lifetime achievement award."
Croma approached us a couple of years ago to design a visual for their award ceremony. We did that with pleasure, and our cooperation continued until today.
Croma Design
As part of the visuals, every year, Croma gives event participants a magazine that contains various business articles, introduces us to entrepreneurs and contains information about the association itself. Apart from other visuals for the event itself, we also designed the magazine several times.
Every year, in cooperation with Croma's team, we come up with a theme that will then extend through the entire design. For the most part, these were topics of Croatian cultural heritage, but sometimes we went a little outside the box and played with other topics as well.
For the design of such an event, it is important to agree on a theme so that the design is harmonious in all design elements and so that the entire event looks professional.
If you do not receive direct instructions from the client, do not be afraid to offer your own suggestions, of course, keeping in mind the audience of the particular event. Design can help create visual recognition and branding, so for events like this, some design elements should stay the same. In this case, the color did not change, and neither did the fonts. In that way, each event is recognizable every year, it creates a pleasant atmosphere, but with different topics it remains interesting and does not fall into monotony.
If you need a visual for an event or magazine design, feel free to contact us via email or contact form.
See more of our works in our portfolio, and for interesting articles about graphic design, visit our blog.
Zale Design Studio