Ortodoncija Marelić :: Design of the Promotional Stand
graphic design :: promotional stand design :: exhibition stand design
We designed a promotional stand for Ortodoncija Marelić from Rijeka, Croatia.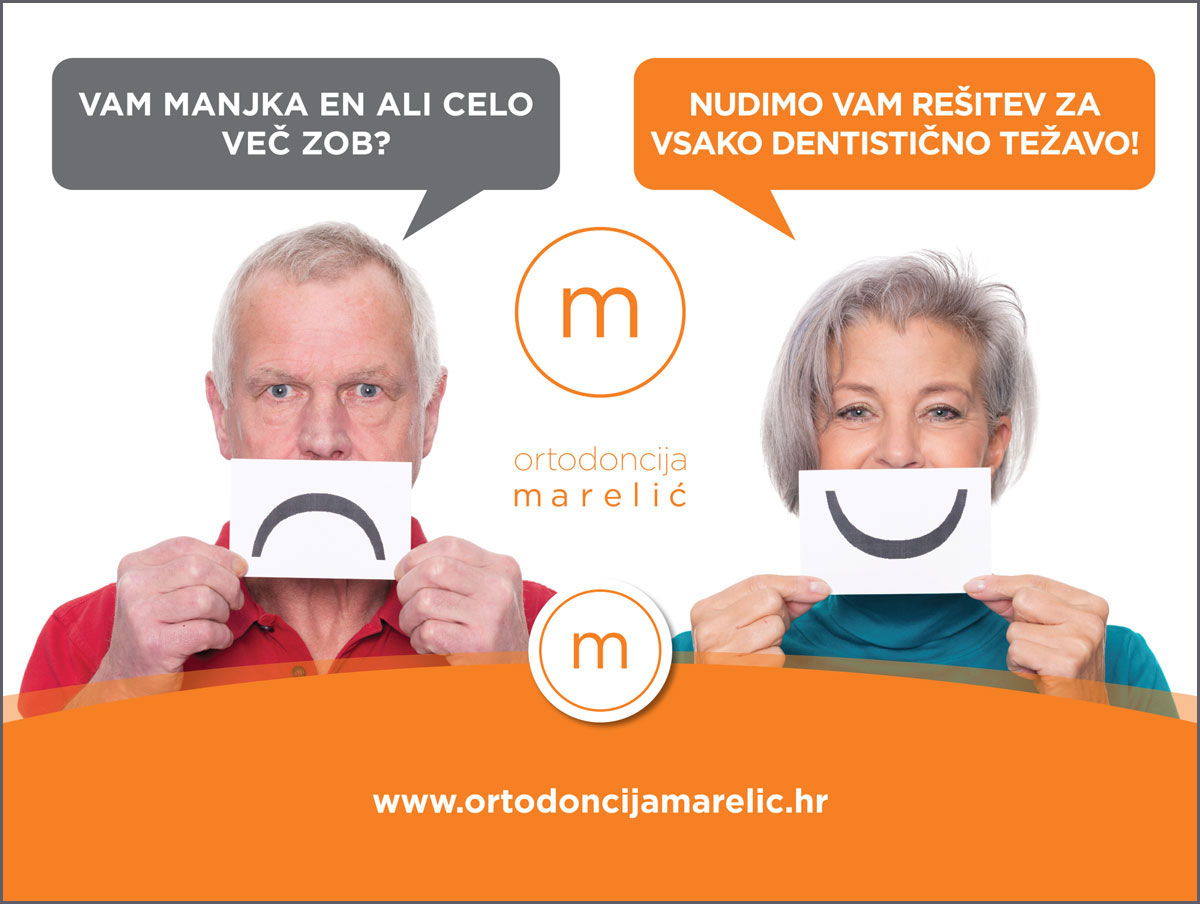 Design of promotional (exhibition) stand
Promotional stands are a very effective way of promotion, but apart from direct promotion, they can also be used to provide useful information to customers. In this case, Ortodoncija Marelić needed a promotional stand for the fair. With the help of cheerful photos and cheerful orange color, this stand served its purpose.
When designing the stand, it should be kept in mind that we want to attract the attention of potential clients. We want that among the multitude of stands, they want to visit ours. This can be achieved by choosing bright colors, noticeable design, quality photos and interesting texts. However, one should not go overboard. A design that is excessive can cause the opposite effect from the one we want to achieve. When it comes to design, the most important thing to remember is that the message should come first, and the purpose of the design is to make that message as attractive as possible.
If you need an exhibition stand design, feel free to contact us via the contact form or send us an email.
For more of our designs, visit our portfolio, and for interesting design articles, visit our blog.
Zale Design Studio