Ultra Europe :: T-shirt Design
graphic design :: T-shirt design :: promotional item design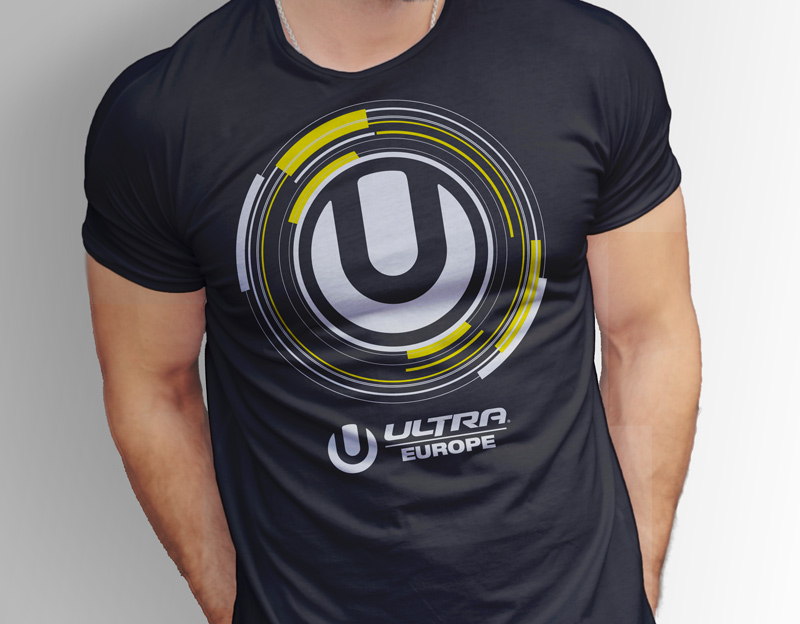 They approached us to make promotional t-shirts for the famous Ultra Europe music festival that takes place in Split, Croatia, which we gladly accepted.
Promotional T-shirts
Promotional t-shirts have been losing popularity in recent years, although their importance should not be underestimated. In general, promotional materials are a very effective way of promotion. If a t-shirt is well designed, everyone will want to wear it. Some maybe for years. Every time an individual wearing your shirt goes out in public, they are promoting your business or service, completely free of charge.
Also, if the promotional items are not sold but given away, just a small sign of attention can mean a lot to a potential customer. It creates a sense of trust and loyalty in your brand. Likewise, every time they wear that shirt, that sense of connection will grow, especially if the design is so good that it becomes their favorite item of clothing. 🙂
Promotional t-shirt design
There aren't many rules when it comes to T-shirt design. It depends on what is being promoted. It is important not to ignore the name of the company, service or product. It is important to highlight it. We know that many people do not like to wear t-shirts with prominent company names, but if a good design is created around the promotional message and logo, each t-shirt can become a valuable marketing tool that customers will be happy to wear for years to come.
See our other works from the T-shirt category.
To design a t-shirt, contact us via the form or send us an email.
If you want to know more about graphic design, feel free to take a look at our blog, where you will find many interesting articles.
Zale Design Studio