Grizli bar :: Logo and Naming
graphic design :: visual identity :: branding :: logo creation :: copywriting :: company naming :: motion graphics design :: animation
About the Grizli name and logo
A client from Zagreb decided to open a fast food restaurant and contacted us to help him come up with a name for the restaurant and to create a logo for it.
Naming of the Company
Naming is not a very sought out service, mostly because clients want to choose the name themselves. This is understandable since a name is considered something personal and important. However, it is also useful to forward this work to a company that will make sure that the name matches certain criteria. For example, care should be taken to avoid names that are difficult to pronounce or write. Such names are difficult to remember, and in today's Internet age, when we search for companies by name on search engines and social networks, we want a name that is easy to remember and easy to spell. If you use foreign laguages for names, always check with a native speaker or proofreader that you are using the name correctly, if you are not fluent in the language yourself.
Also, don't limit your activity by name. What does that mean? In the company name itself, try to avoid using the type of work you do. In the future, you may expand your business or want to completely refocus your business, so it's better to stick with names that are more neutral. However, this does not mean that the name should not have meaning. The best names are short, clear, creative, but still have meaning.
How we came up with the name "Grizli"
A good example of this is the name "Grizli". It was not our plan to name the restaurant after a bear, but that name served as a link to the word "griz" (bite in Croatian) as an association with food and eating, and the need for the name not to be literal, but to still have a meaning, in this case hidden. That's how we came up with the name "Grizli" and along the way got the mascot of the restaurant. 🙂
Checking the Name
After choosing a name, it is very important to check if that name has already been used. Go through court registries, comb through all social networks and see if domains with that name are available. You don't want your website to have a name that is too long or too complicated, because the name itself was not available. Research everything well. If you hire a company, the company will do that part of the work, of course for you.
Since the client had already chosen the colors used to decorate the restaurant, we wanted the logo not to jump out, but to follow the existing colors, which we only modified to make them look more harmonious on the logo. After the name "Grizli" was chosen, we knew that the logo should contain the silhouette of a bear, but also a hidden meaning (bite). So we bit off a part of the icon and got this unique logo.
Do you like this logo? See our other works from the Logo category.
Everything you need to know about logo design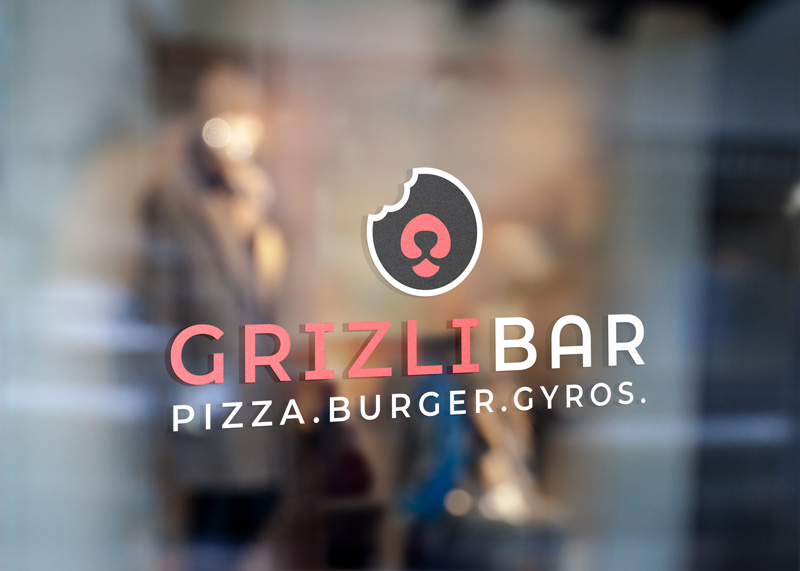 You have decided that you need a logo. Whether it's a brand new logo or a redesign of an existing one, here are some things you need to know:
1. What type of logo do you need?
There are several types of logos. The logo can be text only (Google), monogram (LG), mascot (KFC), emblem (Stella Artois), pictograms (Apple), abstract (Nike) or combined: image and icon (Amazon). Some clients already have an idea of what type they want, this is especially true with logo redesign, but if you don't have a clear picture of your future logo – don't worry. You can arrange with the designer that the design proposals contain more than one style to get a better impression of what will suit you. Of course, the designer will not be able to make all variations, but a good designer will know exactly which types are suitable for the activity your business is in and will give you their suggestions accordingly.
2. Choosing colors and typography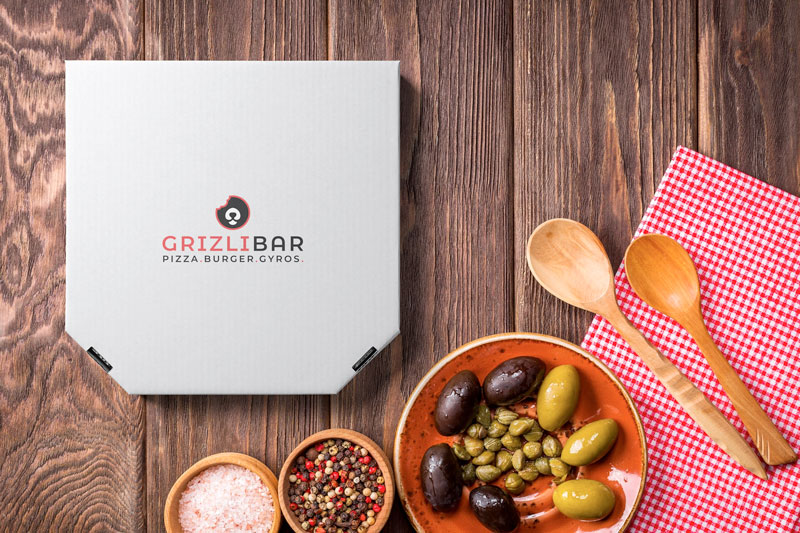 Many companies already have their own distinctive colors and fonts that they use. In this case, the data is forwarded to the designer and the logo is created according to existing standards. Some companies don't already have graphic standards, but they know roughly what colors and what font they want. In that case, it's a good idea to send the designer some examples that you like. You can collect images from the Internet and send them as a reference. If you don't have any ideas about colors and typography, don't worry. Designers are experts in making such decisions for you. Along with the suggestions, you will also receive an explanation of why a particular color and font was chosen, so it will be easier for you to make a decision about the color system that will represent your company.
3. Meeting with the Designer
You need a logo and you want to cooperate with us and you are wondering what to do now? Send us an inquiry via our contact form, and we will answer you as soon as possible. If you want, you can immediately send us some of the information listed above, such as the company name, the type of logo you want, what the company does, and images of the logo you like as a reference. After we know your needs in more detail, we will send you a financial structure for the service you are looking for. If you agree to work with us, we will contact you if we need additional information. The deadline is usually around 5 working days, but this can vary depending on the volume of work at the time of sending the inquiry. We will give you the exact deadline during the meeting.
4. Finished Proposals
Upon completion of the logo design, the designer will send you a presentation of the proposals. You can choose as many proposals as you want in the offer. The standard is three or five, and if you want more, please mention it when you contact us, so that we can adjust the offer. After the client studies the proposals sent and chooses the one that suits him best, the designer will make any additional changes, such as changing the color or size. When the work is finished, we send versions of the logo in vector (ai, eps, pdf) and raster (jpg, png) form so that you have all the versions needed for future applications of the logo (print, web), including a defined color system and characteristic typography.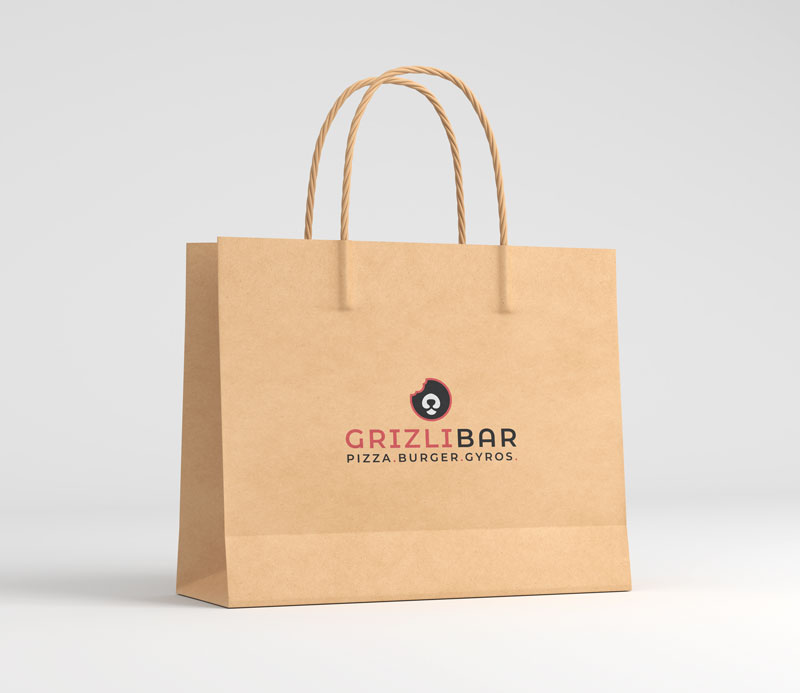 You can view our other works in the portfolio.
Do you want to make a logo with us? Contact us at the email address or via the contact form. We are waiting for you!
If you want to know more about graphic design, feel free to take a look at our blog, where you will find many interesting articles, many of which are about logos.
Zale Design Studio