Web design for Linden Retreat
graphic design :: web design :: website development
One of our clients, Linden Tree Retreat & Ranch, is one of the most luxurious ranches in Europe offering an all-inclusive experience to guests visiting their beautiful property. As their reliable web design partners, we were in charge of creating a website that would best present all the amenities of this ranch and attract potential visitors.
What is Linden Tree Retreat & Ranch?
What particularly impresses us about Linden Tree Retreat & Ranch is their focus on hospitality and personal approach. As guests of this ranch, you will not feel like tenants in a resort, but like you are visiting a good friend. The idea of the ranch for guests is to fully enjoy the adventures and traditions of this place as if you were the owner.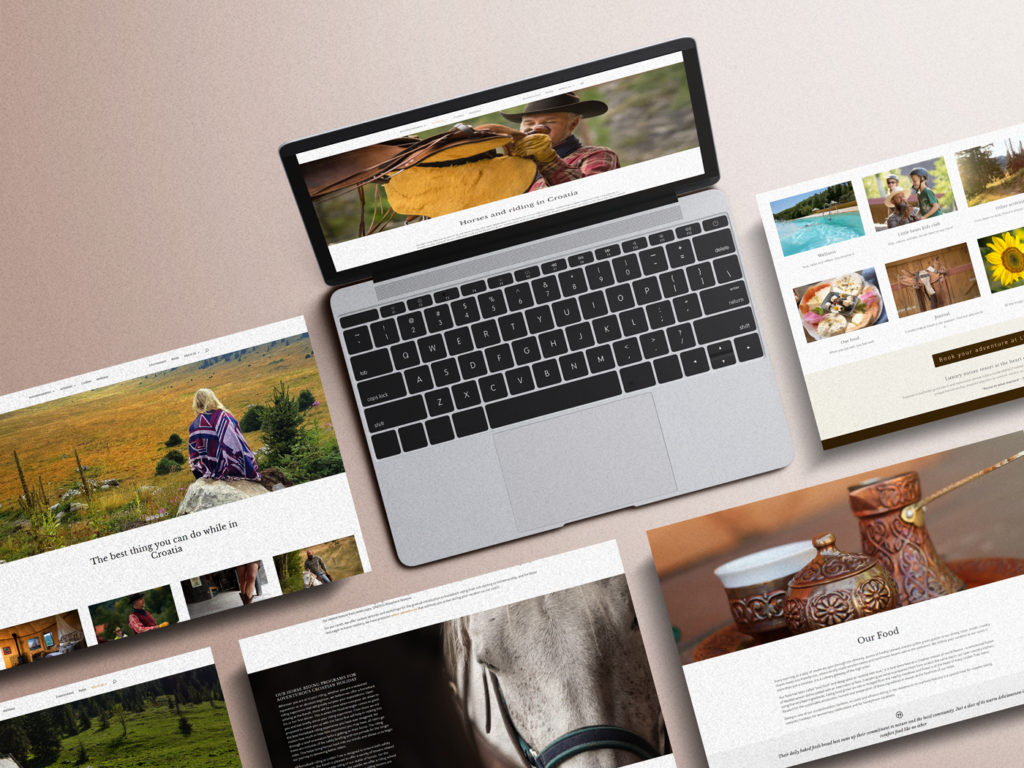 In addition, Linden Tree Retreat & Ranch offers an extensive program of outdoor activities such as horseback riding, hiking, archery, swimming and more. For all activities, visitors have at their disposal experienced staff and expert guides, as well as the top equipment available at the ranch. All the food they serve is also top-notch and fully adapted to the guests.
We were responsible for creating a visually attractive and informative website that will best present all the benefits offered by Linden Tree Retreat & Ranch to potential visitors. With an emphasis on outdoor activities, we designed the website to be easy to navigate, with an intuitive layout of information and quality photos that showcase the ranch's beautiful surroundings.
Website Linden Tree Retreat & Resort
The Linden Tree Retreat & Ranch website is designed to attract and inspire visitors with its beautiful photos as well as text that highlights the experience on offer.
DESIGN
The design of the site is modern and intuitive, with a simple navigation menu that allows users to easily move through the different sections of the site. The first page contains beautiful photos of the ranch and the surrounding nature, as well as key information about the types of accommodations and activities available at the ranch.
INFORMATION
The site contains detailed information about the ranch's offerings, such as accommodations, food and beverages, programs for children and adults, outdoor activities, and a detailed description of the surrounding area. The site's content is clearly organized and readable, with clearly marked calls to action that make it easier for users to find and book the desired activities.
COLORS
One of the significant elements of the site's design is the choice of colors reminiscent of nature and the surrounding forest, creating a sense of harmony and relaxation.
In addition, Linden Tree Retreat & Ranch's site is fast and mobile-optimized, allowing visitors to easily browse and book their preferred accommodations and activities on any device.
If you need to design a website, feel free to contact us via contact form or send us mail.
For more of our designs, visit our portfolio, and for interesting design articles visit our blog.